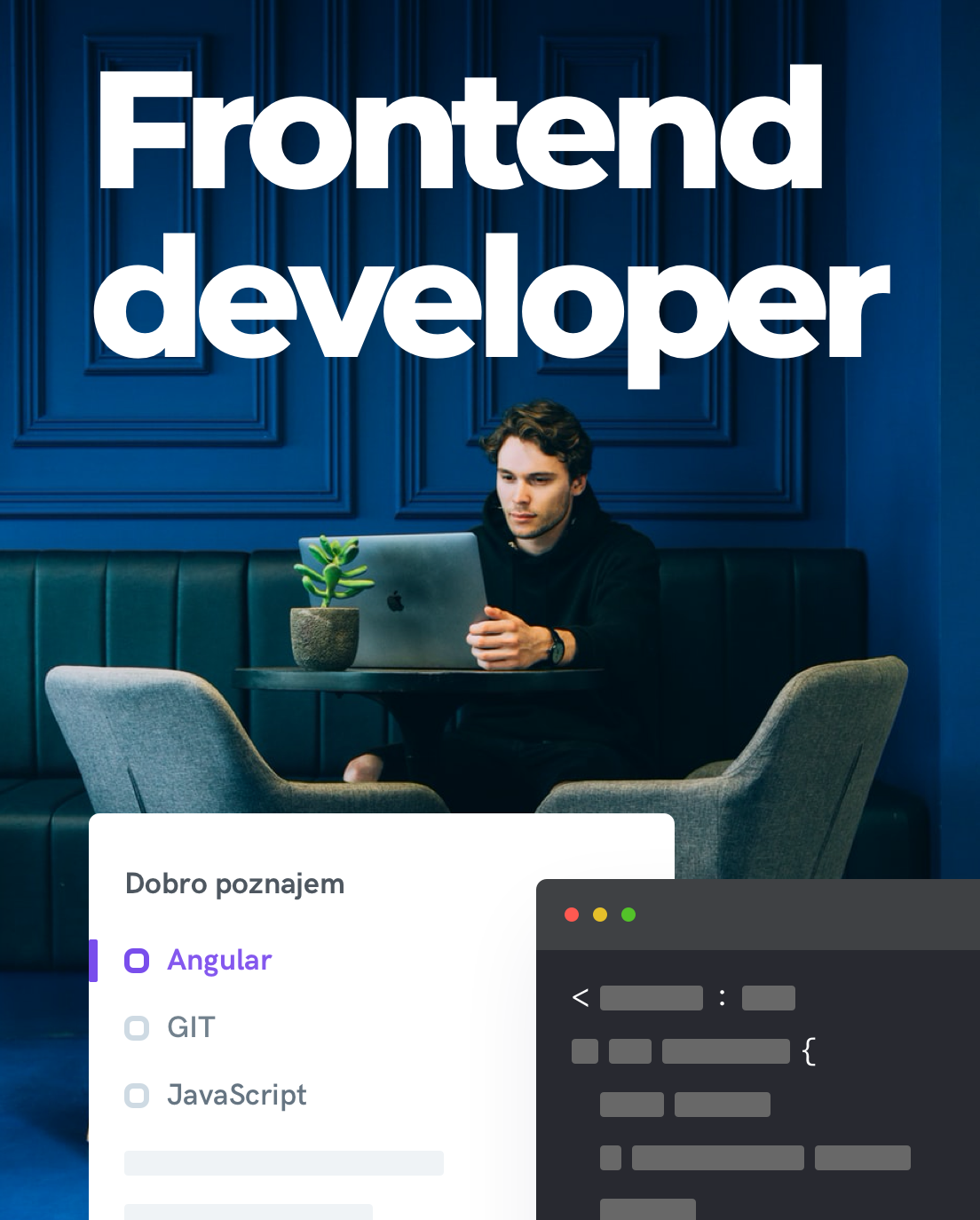 O nama
Shake (www.shakebugs.com) je SaaS spin-off softverske agencije DECODE te smo s njima u uredu. Zajedno nas ima 35, od toga smo 90% programeri.
Shakeov proizvod je mobilni SDK + web Dashboard koji omogućuju iOS i Android app developerima fixati bugove 50X brže nego su to prije mogli. Prošli smo fazu privatne bete s poznatim firmama: WeWork (New York), Hermes UK (London), GYANT (San Francisco), Backbase (Amsterdam), The App Business (London), i sad smo postali javno dostupni. Pred nama su izlazak na Product Huntu, TechCrunchu itd. te smo također raisali i investiciju od 1,3 milijuna kuna za nastavak intenzivnog poboljšanja proizvoda.
Tvrtka smo koja dokazano cijeni želje programera za stalnim napretkom, drži do obećanja prema svojim programerima i kroz razne benefite uvijek nagrađuje trud.

Opis posla
Tražimo frontend developera/developerku koji će biti zadužen za nastavak razvoja naše web aplikacije koja omogućava programerima i testerima lakše debugiranje.
U suradnji s kolegama iz dizajnerskog tima radit ćeš na implementaciji modernih UI komponenti i transformirati njihove ideje u konkretan kôd, surađivat ćeš sa backend timom u povezivanju REST API-ja i frontenda, donositi svoje odluke te - kao i svi u timu - koristiti najmodernije alate.
Ponosni smo na pozitivnu atmosferu u kojoj se podržavamo, učimo novim vještinama te međusobno pomažemo s taskovima - a upravo to očekujemo i od tebe.

Uvjeti
Minimalno 1 godina profesionalnog iskustva kao frontend developer

Odlično poznavanje rada u sljedećim tehnologijama: Angular, TypeScript, JavaScript, HTML5 i CSS3

Iskustvo rada s REST API-jima

Dobro poznavanje rada sa GIT verzioniranjem koda

Znanje engleskog jezika
Bonus bodovi dodjeljivat će se za
Projekti na GitHubu, Bitbucketu i slično

Iskustvo u razvoju s React, Vue.js ili nekim drugim JavaScript frameworkom

Poznavanje rada s alatima webpack, Babel ili gulp

Poznavanje rada sa CSS predprocesorom Sass

Iskustvo u pisanju JavaScript unit testova uz pomoć alata Karma, Mocha ili Jasmine

Poznavanje rada s Amazon AWS ili nekim drugim cloud tehnologijama

Poznavanje tehnologija Python, SQL, Docker, Elasticsearch

Iskustvo u radu po Agile Scrum procesima
Što nudimo
Plaću između 7.000 i 11.000 kuna neto, ovisno o tvom iskustvu i znanju

2.500 kuna božićnice

Laptop i smartphone

Individualne razgovore svaka 3 mjeseca s voditeljem razvoja i jednim od osnivača tvrtke gdje ćete zajedno raditi na tvojem karijernom usavršavanju

Klizno radno vrijeme – na posao dolaziš između 08:00 i 10:00, a odlaziš između 16:00 i 18:00, kako ti odgovara

Opušten rad bez stresa u ugodnoj, timskoj atmosferi

Rad u modernoj tvrtki s iznimnim potencijalom

Rad u tvrtki s dobro osmišljenom organizacijom posla i razvijenim sustavom mentorstva

Mogućnost razvoja vrhunskih developerskih vještina